Welcome to Ventura Spine and Nerve Center
Welcome to the Ventura Spine and Nerve Center, located in beautiful mid-town Ventura, CA! Since 1982, we have been helping Ventura County residents transform their health, with natural methods, so they can THRIVE in life without being dependent on medications that just mask their symptoms. Ultimately, it's about restoring their quality of life!
These are people who have previously been underserved due to persistent conditions that most doctors only throw prescription drugs or surgical procedures at, rather than truly understanding the individual patient, their condition, and the impact on their life.
Common Symptoms Chiropractic May Help...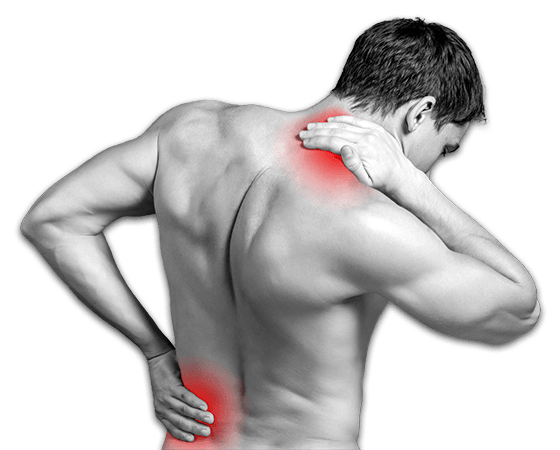 WHY SEE US?

If you are looking for a Health Center with years of experience and are passionate about what they are doing, then look no further. You will meet a skilled caring team at Ventura Spine and Nerve Center that delivers exceptional service. We pride ourselves on keeping up with the newest research on health and how to help our patients function at their most optimal level. We use the latest tools and non-invasive procedures to assure the best possible results without lingering side effects.

It is amazing to see the light come back into our patient's eyes when they discover they don't have to live their life being in pain and taking any mind-numbing medications any longer or have to endure a risky surgery.

WHO SHOULD COME SEE US

If you are suffering from chronic pain or other symptoms, and it is affecting your quality of life, you are worried about your future, and you don't want to continue to live like this, you have found the right place.

If you want a natural solution and not just a medication that suppresses surface symptoms, and you are looking for a health clinic that addresses the root cause of chronic health conditions rather than just treating the symptoms, you have found it.

With health, there are only two directions you can go: you are either moving toward better health, or you are moving away from it. No matter where you are at right now, it's never too late to improve your health or your well-being.

If you value your health, if you want to live longer to be about to enjoy time with your family, you want to be productive, or perform the best in your life, and you just generally want to thrive in life and with your health, then you should come see us.

The Ventura Spine and Nerve Center doctors understand that the body can heal with the right diagnosis and with carefully selected treatments. We also believe that education is a big part of success. Our team is ready to welcome you and are here to help and guide you to a better life.

CONDITIONS WE TREAT AT VENTURA SPINE AND NERVE CENTER

People with chronic health conditions, such as peripheral neuropathy, low back, sciatica, or neck pain conditions (including those with disc involvement), and metabolic conditions such as obesity, gut issues, or toxicity are the heart of the mission of the Ventura Spine and Nerve Center. We also continue that mission by guiding Ventura County residents with nutrition and wellness lifestyle solutions and support.