NEUROPATHY TREATMENT BREAKTHROUGH
Many Neuropathy pain sufferers in Ventura County are thrilled with our effective Neuropathy treatment. No Addictive Medications. No Risky Injections. No Surgery.
neuropathy Evaluation includes a Thermal Scan
Learn how you can get back to doing the things you love with our safe, effective, medication-free, FDA-cleared neuropathy treatment program.
Are You in Pain?

Do you suffer from any of these symptoms? (numbness/tingling in feet or hands, burning pain, deep stabbing pain, electric/crawling pain, unusual and/or loss of sensations, restless legs, cold feeling in hands or feet, muscle weakness, balance problems).

COMMON CAUSES

History of Back or Neck Problems, Sugar Imbalance, Pre-Diabetes, Diabetes, Chemotherapy, Certain Medications, Toxic Exposure, Genetics, Autoimmune conditions, and more!

SOLUTION

What if there was a drug-free solution to halting and reversing your neuropathy symptoms and getting you back to happy living?
DO YOU SUFFER FROM ANY OF THESE SYMPTOMS?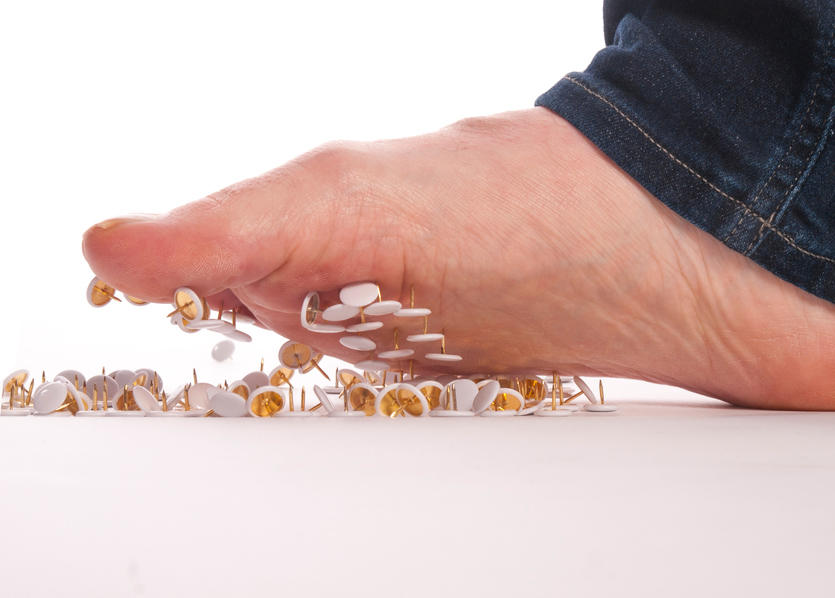 Numbness or tingling in hands, arms, feet or legs?

Extreme sensitivity to touch?

Sharp, jabbing, throbbing, freezing or burning pain?

Muscle weakness or paralysis?
new patient special
$49 Neuropathy Evaluation
WE OFFER A NEW SOLUTION TO
NEUROPATHY PAIN
Our Doctor's own wife was diagnosed with Neuropathy over 10 years ago and because they both knew medications was not the answer to defeat this condition, he embarked on a journey of extensive research.
The truth he found was...Peripheral nerves can be repaired. This has been well documented in many research studies and published in reputable journals, such as the Journal of Neurology, the Journal of Oncology, and the British Medical Journal- to name a few.
After helping his wife to halt and reverse her symptoms, it's now his life's mission to help others halt and reverse their disabling condition, without using addictive medications or risky shots.
Dr. Steven Alff, D.C.
Certified Neuropathy Specialist
"Peripheral neuropathy is no longer a life sentence. After helping my wife halt and reverse her debilitating neuropathy, we've gone on to help hundreds of people over the last 10 years to recover from their neuropathy and reclaim their lives."  - Dr. Steven Alff, D.C.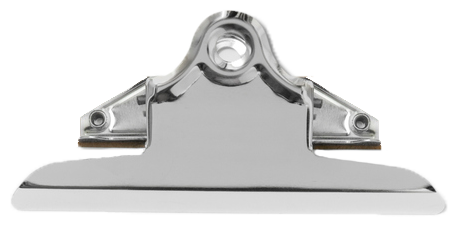 THERE MAY BE HOPE FOR YOU
The Ventura Spine and Nerve Center is extremely proud to offer the Blueprint to Neuropathy Protocol that is a multi-faceted Non-Invasive, Drug-Free protocol to help resolve your neuropathy suffering. This proven program is also being used successfully by hundreds of other health centers across the country, to battle and defeat this condition.
SO WHAT CAN YOU DO?

In order to do this properly, the RIGHT TOOLS… in the correct form… is imperative for neuropathy recovery. The Blueprint to Neuropathy protocol is an innovative and systematic approach to treating neuropathy and getting you back to happy living.

"The program is effective and lasting because it actually treats the nerves at the root cause of the problem.  Some patients even qualify to do the treatment from the comfort of their own home." 
- Dr. Alff. D.C.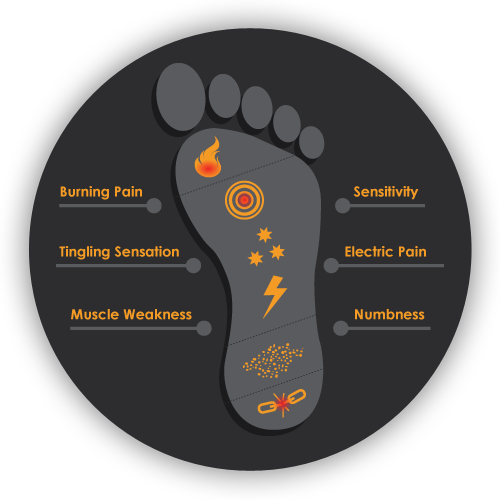 HAVE YOU TRIED EVERYTHING?

To the sufferers of Peripheral Neuropathy, a message of optimism and hope…

Neuropathy Reversal IS possible… and you don't have to go through this alone.

Can you imagine how it would transform your life to be free of the tingling, burning, debilitating pain of and numbness of Peripheral Neuropathy?

IMAGINE for one moment:

Eliminating medication, wheelchairs, walkers, and canes,  and a proven, long-term solution that you can follow, and most of it is done from the comfort of your own home.
ARE YOU STILL WITH ME?

Maybe you're thinking this all sounds to good to be true, so at this time I invite you watch the testimonials on this website from neuropathy sufferers who, just like you, were skeptics, but who are now living a better quality of life on the other side of Peripheral Neuropathy.

We look forward to hearing from you and helping you get your health back so you can THRIVE in life free from dependence of medications. Ultimately, it's about restoring your quality of  life!

Contact our office now and schedule a $49 evaluation about your condition.
WHAT OUR PATIENTS HAVE TO SAY
take action now
$49 Neuropathy Evaluation
IT'S TIME TO GET THE RESULTS YOU DESERVE!
Peripheral Neuropathy is a term to describe the breakdown and damage to the legs, feet, arms, and hands, due to a lack of blood supply and nutrients getting to the nerve.
Peripheral neuropathy's course is variable; it can come and go, slowly progressing over many years, and it can become severe and debilitating. Although this condition can start off as minor numbness, or maybe some tingling, it may not interfere with your ability to function immediately.
With time it could progressively worsen to the point of disability including a possible loss of foot/leg, arm/hand leading to amputation, and ultimately…misery.  However, if action is taken soon enough, peripheral neuropathy can often be controlled and corrected.
The symptoms of peripheral neuropathy can vary widely from person to person. Symptoms are determined by how many nerves are affected and what type of nerves have been damaged.
Symptoms might include:
Gradual onset of numbness, prickling or tingling in your feet or hands, which can spread upward into your legs and arms.
Feeling like you're wearing a tight glove or sock (when you're not)
Sharp, stabbing pains, throbbing pain
Numbness in the hands or feet
Burning sensation
Extreme sensitivity to touch
Weak, heavy feeling in the arms and legs, which sometimes may feel like your legs or arms lock in place
Muscle weakness
Regularly dropping things from your hands
Lack of coordination and falls
Neuropathy affects both the motor nerves that control muscle movement, and the sensory nerves that detect sensations such as coldness or pain. It is also possible for autonomic neuropathy to affect internal organs including the heart, bladder, blood vessels and intestines.
"Most people find themselves feeling frustrated with no place to turn and no hope of recovery.  By the time they come see us, they feel like they have tried everything.  Their primary care doctor put them on Anti-Seizure or Epilepsy medications Gabapentin, Neurontin, Cymbalta or Lyrica and told them they will just have to live with the pain". -Dr. Steven Alff, D.C.
This is the largest injustice served to these patients as new drug-free cutting-edge technology and protocols are available and have been proven to work.
Do not buy into the myth that there is nothing that can be done for peripheral nerve damage. With recent advancements in nerve regeneration technology and treatment options we offer at our Center, we are seeing larger success rates for our neuropathy patients.

AFTER TREATMENT, MANY PATIENTS EXPERIENCE:
Improve your overall health and regain your vitality for life.
Medication and surgery don't have to be the answer.
Stop wasting time in pain and get your active life back!